6 Healthy Types of Tea

It's the world's most popular drink, next to water—and it's steeped in health benefits. Here, what six top brews can do for you.
Read Full Post »
11 Proven Health Benefits of Chia Seeds
Chia seeds are among the healthiest foods on the planet.
They are loaded with nutrients that can have important benefits for your body and brain.
Here are 11 health benefits of chia seeds that are supported by human studies.
1...
Read Full Post »
Sesame Seeds Benefit the Heart & Lower Cholesterol
Sesame seeds are truly one of the most ancient foods on earth. In fact, sesame plants are the oldest known plant species to be grown primarily for their seeds (pods) and oils rather than for their leaves, fruit or vegetables.
Highly valued in eastern, Mediterra...
Read Full Post »
9 Health Benefits of Pumpkin Seeds

By Dr. Mercola
If you're in the mood for a chewy snack that doubles as a phenomenal health food, look no further than pumpkin seeds.
With a wide variety of nutrients ranging from magnesium and manganese to copper, protein and zinc, pumpkin seeds are nu...
Read Full Post »
Health Benefits of Raisins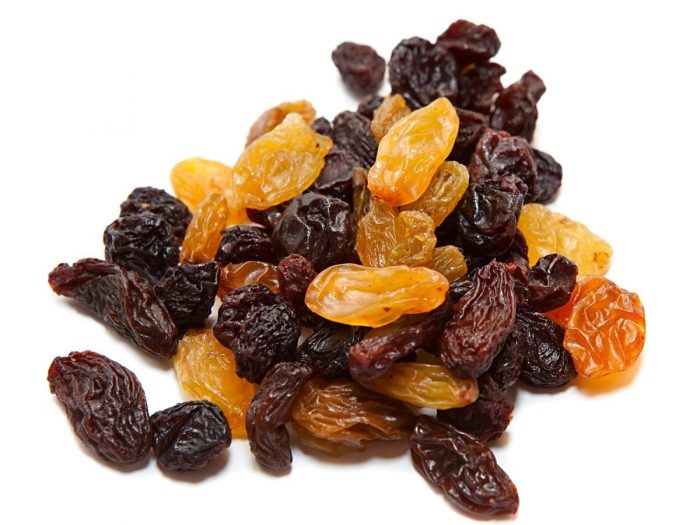 The health benefits of raisins include relief from constipation, acidosis, anemia, fever, and sexual dysfunction. Raisins have also been known to help in attempts to gain weight in a healthy way, as well as its positive...
Read Full Post »
The Health Benefits of Goji Berries
Himalayan Goji Berries
Goji berries (Lycium barbarum) are the most nutritionally dense fruit on Earth. They are a member of the nightshade family (Solonaceae), which contains many other common vegetables such as potato, tomato, eggplant, and pepper, as well as s...
Read Full Post »
What's a Goji Berry?
You might not have heard of goji berries, but their claimed health benefits could encourage you to check them out. Also known as wolfberries, goji berries have long been enjoyed in China and the Himalayas for their sweet taste and bright color. Their history as a ...
Read Full Post »
Black Beans: Health Benefits, Facts, Research
Black beans, also known as turtle beans because of their hard shell-like appearance, are classified as legumes. The beans are actually the edible seeds of the legume plant.
Like other legumes such as peanuts, peas and lentils, black beans are prized for their high pr...
Read Full Post »
Cranberries: Health Benefits, Facts, Research
Cranberries are often a popular part of Thanksgiving celebrations in the form of cranberry sauce, cranberry drinks and dried cranberries added to stuffing, casseroles or dessert.
No one knows for sure how cranberries became associated with holiday...
Read Full Post »
You Can Get the Antioxidant Benefits of Cranberries Long After the Holidays
We know cranberry sauce as a staple at the holidays, but cranberries are a superfood that you should enjoy all year round.
Cranberries have vitamin C and fiber, and are only 45 calories per cup. In disease-fighting ant...
Read Full Post »